Working with individuals and couples of all ages, I offer counselling in Wimbledon and South West London.
I have a strong belief in the uniqueness and worth of every human being and truly value and appreciate the 'realness' of people.
Being human means that we experience a multitude of feelings, which at times can be distressing and frightening. Feelings of confusion and uncertainty can leave a person without a sense of meaning or understanding. Perhaps you are experiencing difficult feelings such as anxiety, panic, stress, depression, loss, anger, or concerned about important areas of your life such as a valued relationship or building new relationships. In essence, anything that involves you is appropriate to bring to therapy.
As an accredited counsellor with the British Association for Counselling and Psychotherapy (BACP), I aim to help you make sense of these feelings and find a positive outcome within a supportive, non-judgemental environment.
Please contact me to discuss our initial meeting or if you have questions or concerns.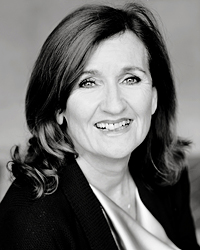 Annette Maylam
BA (Hons) MBACP (Accred) Counsellor & Psychotherapist

Below are the issues I can help with
Click each one to discover more