Relationship, Couple & Marriage Counselling in Wimbledon
It can feel like a big step to get professional help for what may be the most private area of your life.  Being in a couple relationship can be very rewarding, but it is not easy.  The ability to be part of a couple whilst still maintaining a sense of individual identity is very challenging for all of us, even Relationship Therapists. 
As a trained relationship therapist I facilitate and work on helping each couple unpick the origins of their problems and get to the root of the issues – understanding the patterns that you're stuck in and developing practical tools to help build a new relationship is key to the work.
There are a number of reasons two people find that a relationship that once gave them security and joy is now a source of difficulty and pain. Below are some of the problems I have helped clients with:
Communication
Communication is essential to a successful relationship. Some couples have therapy because communication has become very difficult between them – they're feeling stuck in familiar patterns of misunderstanding or arguments. Sometimes these arguments are very difficult to control. Others find they're in conflict over the children, leading to rows or stand-offs, or leaving them concerned about the impact of the relationship difficulties on their children. Sometimes an affair is the trigger for seeking help: this may be a new discovery for some but for others there's a longstanding pattern of infidelity.
Areas of intimacy, sexual gratification and fun
For some, there is a loss of intimacy and the difficulty to understand what has happened and why things have changed. For others, there may be the feeling that the relationship has broken down – there may be a painful struggle with separation or divorce that people want help with. Loss of sexual desire and other sexual problems can be causing distress. Affairs can deeply challenge trust, security and stability in a relationship. Counselling can help couples acknowledge the pain and work through what happened.Often at the heart of relationships is grappling with the dilemma of feeling too close on the one hand, which can trigger claustrophobic feelings of being engulfed or taken over by the other.  Whilst feeling too far apart can trigger powerful fears of abandonment and separation.
Problem-solving, compatibility and Conflict
Conflict emerges even in the most stable relationships at some point. Differences in themselves are an important part of an individual sharing their life closely with another person. However this can sometimes begin to form a rift if they cannot be negotiated and accepted. It can also result in repetitive arguments and resentment. Counselling can offer a neutral space to explore more deeply your differences and how to accommodate them into your relationship. . It is often the 'unsaid' that keeps us from connecting and overcoming problems that arise. Seeing a counsellor as a couple can help you find new ways to listen to each other and share thoughts, as well as find out more about yourselves in the presence of the other.
Studies have shown that our relationship health is intimately related to our individual mental health and that those who reported being happy in their relationship were less likely to experience emotional and mental health difficulties such as depression. 
Couple sessions are £80.00 per hour.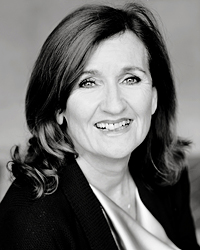 Annette Maylam
BA (Hons) MBACP (Accred) Counsellor & Psychotherapist
Your First Appointment
Individual therapy - £65 | EMDR Therapy -£70 | Couples Therapy - £80
Before making the first appointment I recommend that we have a brief telephone conversation to discuss what you need help with. Following this we will meet for an assessment appointment where I will gather further information about what you have been experiencing and relevant information about your life. Depending on the issues, we can agree how many sessions you might need. Skype sessions are also available but only after initial face-to-face meetings.
If you would like to arrange an appointment for an initial meeting please get in touch by calling or sending an email:
If I cannot answer your call it is safe to leave messages and if you wish me to call you back please leave your name, phone number and a convenient time. Similarly, I will always respond to emails as soon as I can.