Our beliefs about ourselves can affect our view of life especially at work and in our relationships. It can show in our behaviour toward others, and can limit our ability to do the things we enjoy. Although self-confidence and self-esteem are closely linked and affect each other, the two are not always connected. A person might work hard and attain skills to compensate for a deep feeling of low-esteem, and be considered highly competent and successful in the eyes of others. Sadly, many of us suffer from low confidence and self-esteem which has a substantial impact on our happiness and life satisfaction. Counselling can help self-confidence to be developed alongside self-esteem or independently.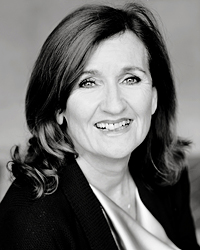 Annette Maylam
BA (Hons) MBACP (Accred) Counsellor & Psychotherapist

Your First Appointment
Individual therapy - £65 | EMDR Therapy -£70 | Couples Therapy - £80
Before making the first appointment I recommend that we have a brief telephone conversation to discuss what you need help with. Following this we will meet for an assessment appointment where I will gather further information about what you have been experiencing and relevant information about your life. Depending on the issues, we can agree how many sessions you might need. Skype sessions are also available but only after initial face-to-face meetings.
If you would like to arrange an appointment for an initial meeting please get in touch by calling or sending an email:
If I cannot answer your call it is safe to leave messages and if you wish me to call you back please leave your name, phone number and a convenient time. Similarly, I will always respond to emails as soon as I can.