Anger is a normal human emotion and can be a natural response to some events in life such as being insulted or attacked. However, when this powerful emotion becomes habitual and out of control it can have a huge impact on your personal relationships, social situations, employment, health, and to the general enjoyment of life. It can be difficult to recognise what prompts frustrated or angry reactions and it often involves a sudden burst of feelings that are triggered without warning.
When working with clients that have presented with anger issues I help them understand their problems and find different ways of dealing with situations that trigger it. Often unmanageable anger can stem from past experiences where a person has been criticised and humiliated and made to feel that they are neither worthy nor lovable. When you are feeling angry there is usually some other feeling that is fuelling this. Counselling can help you come to understand the feelings behind the anger and recognize ways of managing the situation more constructively.
When something makes you angry, the hormone adrenalin floods through your body to prepare you for 'fight or flight', your rational thinking is overcome by the strong emotion and this can develop into rage. Recognising the physical changes that happen to the body can help you to pause before anger takes over. That is why I often use specific Relaxation Techniques when working with anger to help calm the parasympathetic nervous system. If you are concerned about how your anger issues are impacting your life please contact me to discuss further.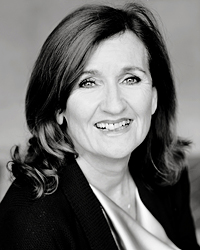 Annette Maylam
BA (Hons) MBACP (Accred) Counsellor & Psychotherapist

Your First Appointment
Individual therapy - £65 | EMDR Therapy -£70 | Couples Therapy - £80
Before making the first appointment I recommend that we have a brief telephone conversation to discuss what you need help with. Following this we will meet for an assessment appointment where I will gather further information about what you have been experiencing and relevant information about your life. Depending on the issues, we can agree how many sessions you might need. Skype sessions are also available but only after initial face-to-face meetings.
If you would like to arrange an appointment for an initial meeting please get in touch by calling or sending an email:
If I cannot answer your call it is safe to leave messages and if you wish me to call you back please leave your name, phone number and a convenient time. Similarly, I will always respond to emails as soon as I can.