A little stress in life is inevitable and can be helpful, motivating us into action to get things done. However, too much can affect us emotionally, mentally and physically. Prolonged exposure to stress is a genuine health concern that can lead to far more serious problems such as DEPRESSION or ANXIETY or physical problems such as high blood pressure.
Stress is the feeling you have when you are under pressure, emotionally or mentally. The pressures of everyday life, often revolving around taking on too much work, are often blamed for the increase in stress levels. Life changes are also usually stressful, even if they are not negative: a new baby, a new job, getting married, moving house, for example. Because stress is common, many people feel they have to live with it, not understanding the impact stress could have on their general health. There are many things that can be done to reduce stress and restore psychological wellbeing.
Symptoms of stress
Stress can affect how you feel and how your body works. We all have pressures in life; the key question is how you cope with those pressures. Here are some symptoms that may indicate that stress is becoming a problem:
trouble getting to sleep, or staying asleep
digestive problems
loss of appetite
adrenalin rushes, indicating that the "fight or flight" hormone is being activated more than normal
difficulty concentrating
worrying about decisions or
unwillingness to plan for the future
headaches
aching muscles
drinking more alcohol than usual
When working with stressed clients it is important to identify what triggers their stress and why?
I also explore relaxation techniques with them so that they can manage stress better.
I believe it is important to get to the essence of the problem and develop ways of helping one cope better when stress is triggered.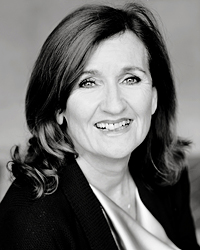 Annette Maylam
BA (Hons) MBACP (Accred) Counsellor & Psychotherapist

Your First Appointment
Individual therapy - £65 | EMDR Therapy -£70 | Couples Therapy - £80
Before making the first appointment I recommend that we have a brief telephone conversation to discuss what you need help with. Following this we will meet for an assessment appointment where I will gather further information about what you have been experiencing and relevant information about your life. Depending on the issues, we can agree how many sessions you might need. Skype sessions are also available but only after initial face-to-face meetings.
If you would like to arrange an appointment for an initial meeting please get in touch by calling or sending an email:
If I cannot answer your call it is safe to leave messages and if you wish me to call you back please leave your name, phone number and a convenient time. Similarly, I will always respond to emails as soon as I can.