Depression is one of the most common mental health disorders in the UK and worldwide. It affects around one in 10 people, so if you haven't experienced it yourself, the likelihood is you know someone who has. Or perhaps you didn't know how to identify this condition when you were feeling low.
Feelings of emptiness or despair that are extreme, intense, and interfering with a person's ability to function, may well be signs of depression. Being depressed is very different to having an off-day or feeling sad in response to normal situations in life. It is a condition in which the person can experience feelings of utter hopelessness and inadequacy, and in which there is a complete loss of interest, even in the people and things that once gave them tremendous pleasure.
Some of the Symptoms of depression include:
feeling tired, disinterested, joyless,
unmotivated
having difficulty concentrating and
making decisions
emotionally detaching yourself from people and situations
feeling isolated and misunderstood
feelings of worthlessness,
hopelessness and powerlessness
feeling constantly anxious, tearful and worried
irritability and intolerance of others
low self-esteem
Excessive and inappropriate guilt recurring thoughts of death or suicide
hallucinations (in rare and extreme cases some people may experience psychotic symptoms)
Therapy provides a safe, non-judgemental space where you can be heard and can have the time to explore what has happened to you in your life. As a trained depression therapist I will help you develop strategies to cope and most importantly, regain hope.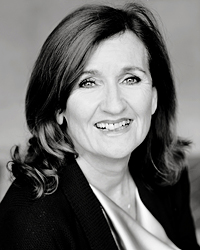 Annette Maylam
BA (Hons) MBACP (Accred) Counsellor & Psychotherapist

Your First Appointment
Individual therapy - £65 | EMDR Therapy -£70 | Couples Therapy - £80
Before making the first appointment I recommend that we have a brief telephone conversation to discuss what you need help with. Following this we will meet for an assessment appointment where I will gather further information about what you have been experiencing and relevant information about your life. Depending on the issues, we can agree how many sessions you might need. Skype sessions are also available but only after initial face-to-face meetings.
If you would like to arrange an appointment for an initial meeting please get in touch by calling or sending an email:
If I cannot answer your call it is safe to leave messages and if you wish me to call you back please leave your name, phone number and a convenient time. Similarly, I will always respond to emails as soon as I can.