Dealing with the loss of someone to whom you were very close – whether it's your partner, a family member, or a friend is bound to be difficult. You may find this loss impacts all aspects of your life.
Grief is a natural response to loss. It's the emotional suffering you feel when something or someone you love and care about is taken away. The more significant the loss, the more intense the grief will be. Bereavement and loss affect people in different ways. Everyone's experience and response will be individual to them. There is no right or 'normal' response.
The feelings can be very strong and frightening, it can feel as if you are losing control or 'going mad'. These are normal reactions but if you find that they are continuing and affecting your ability to cope with daily life and your relationships with others, perhaps you need some support.
Like all forms of counselling and therapy, bereavement counselling offers a safe and non- judgemental space where you will find support and learn coping strategies. Bereavement counselling will help you understand your unique grieving process and help you overcome barriers which might be preventing you from moving on, such as feelings of guilt, responsibility or areas of conflict which you have not been able to resolve yourself.
It is particularly important to seek support if your grief has turned into depression. Indicators that this might be the case include insomnia, sudden weight loss, suicidal thoughts, erratic< and reckless behaviour.
Bereavement counselling provides a space in which you can remember your loved one, talk about your feelings openly and eventually learn how to function normally once again.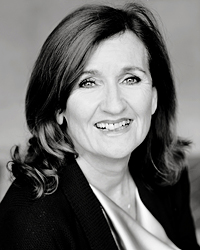 Annette Maylam
BA (Hons) MBACP (Accred) Counsellor & Psychotherapist

Your First Appointment
Individual therapy - £65 | EMDR Therapy -£70 | Couples Therapy - £80
Before making the first appointment I recommend that we have a brief telephone conversation to discuss what you need help with. Following this we will meet for an assessment appointment where I will gather further information about what you have been experiencing and relevant information about your life. Depending on the issues, we can agree how many sessions you might need. Skype sessions are also available but only after initial face-to-face meetings.
If you would like to arrange an appointment for an initial meeting please get in touch by calling or sending an email:
If I cannot answer your call it is safe to leave messages and if you wish me to call you back please leave your name, phone number and a convenient time. Similarly, I will always respond to emails as soon as I can.